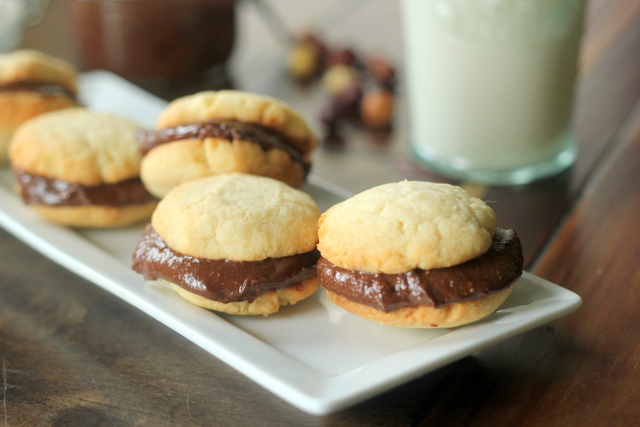 Super-Charge Your Metabolism Class and QUEST Bar Giveaway
Posted by cemmerich in high fat/moderate protein, PURE PROTEIN/FAT DAY, Weight Loss
08
Sep
2013
Testimony of the Day
Hi Maria, I have tried at least 20 different diets over the years that sometimes worked for the short term but failed for the long haul.   I had lost 16 pounds cutting back and hoped just cutting back would work even though I couldn't keep it up in the past.  When my husband and I heard you speak at your Metabolism Class, I thought your talk on "healthified eating" was interesting, but I was done trying another weight loss plan.  Thankfully my husband wanted to try it.  We hired you in January 2012.  I've lost around 50 and my husband around 60 pounds.  After over 19 months I am still happy with what we eat.  We are thrilled about the weight loss but even more happy about how we feel.  No more stomach aches, acid reflux and afternoon leg.  I used to get skin tags and they have stopped appearing.  My skin looks better.  We have lots more energy.  Thanks Maria!  You have helped us so much and  several of our friends and family.  Keep doing what you are doing.  You are a blessing to many. - Karin
NEW Metabolism Class
Karin's testimony started with her and her husband taking my Basic Metabolism class via Webinar. Why not start your journey to health now?
Many people who have attended my basic Metabolism Class have asked me if I would ever teach an accelerated class for those who want to learn more and take my tips to the next level. This class is for those who have taken the basic Metabolism class (which is shocking enough for most people) and want to increase their results or have just followed the blog for a while and want to put all the pieces together.
The class is only $30. Pre-registration is required. For those of you who are out of the area there will be a Webinar option. The Webinar option will enable you to see the slides and hear me speak just like if you were in the room.  Any questions you have will be answered (via the chat option in the webinar).  You also get a PDF of the slides to follow along with.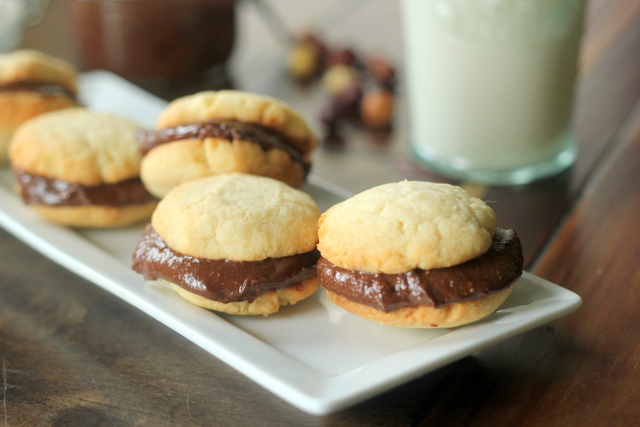 Treats will be served! This is my Nutella Almond Cookie from Nutritious and Delicious.
WHEN: Sunday October 13th from 5-7pm central
WHERE: My home in River Falls, WI (email Craig for more details)
DESCRIPTION: SUPER-CHARGE Your Metabolism
COST: $30
Have you wondered why even though you cut out the sugar from your diet you still aren't getting the benefits that your friend or husband is? There are a few reasons why this could be happening. In this class, I will give you the tools to take charge of your bodies fuel source.  Our body has 2 fuel sources, you can be a sugar-burner or you can be a fat-burner (called nutritional ketosis). Going back and fourth between being a sugar burner and a fat burner will cause low energy and inability to get the results like my clients do. This isn't a "diet" it is a lifestyle! And I will show you what foods to eat that will keep you in the 'fat-burning' mode while satisfying those cravings of foods you miss.  Once adapted you will feel amazing, heal from what ails you (autoimmune, high blood pressure, etc.) and lose weight!
Some information you will leave with:
How to switch your body's fuel source in 2 weeks!
What medical tests to get done that most medical professionals don't typically run and don't tell you about.
What foods that are low in starch but still bad for 50% of my clients!
Pure Protein and Fat and Intermittent Fasting
How to activate brown fat, supplements to enhance keto adaptation and much much more!
What the latest science says about this kind of lifestyle and our health
To eat is a necessity; to eat 'healthy' is an art.
To sign up to attend at our house in person, please email Craig at:  craigmaria at gmail.com
To attend the webinar, just CLICK HERE.
QUEST BAR GIVEAWAY
We are giving away a 12 flavor sampler pack of Quest bars!  Enter in the widget below for your change to win! We will pick a winner on Sunday September 15th.
(US shipping only)
UPDATE: The winner is Felicia Ek!  Congrats!
a Rafflecopter giveaway