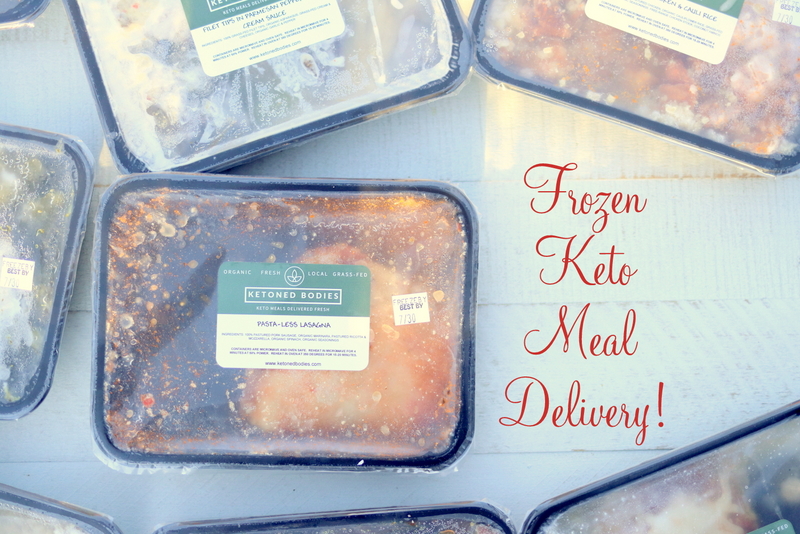 I have VERY exciting news for those of you who are super busy and do not enjoy cooking yet you want to eat tasty organic keto meals! I have been chatting with a very cool man named Bryan who started Ketoned Bodies which is a company making keto frozen meals that are all top notch quality organic ingredients!
Some of my favorite meals we tried were Zero Carb Chicken Parm, Pasta-less Lasagna, Fillet in cream sauce… just to name a few! And for those of you who are following my extremely popular 30 Day Ketogenic Cleanse and want meals that are compliant, he is working with me to have a few options from the cleanse available that can be delivered right to your door!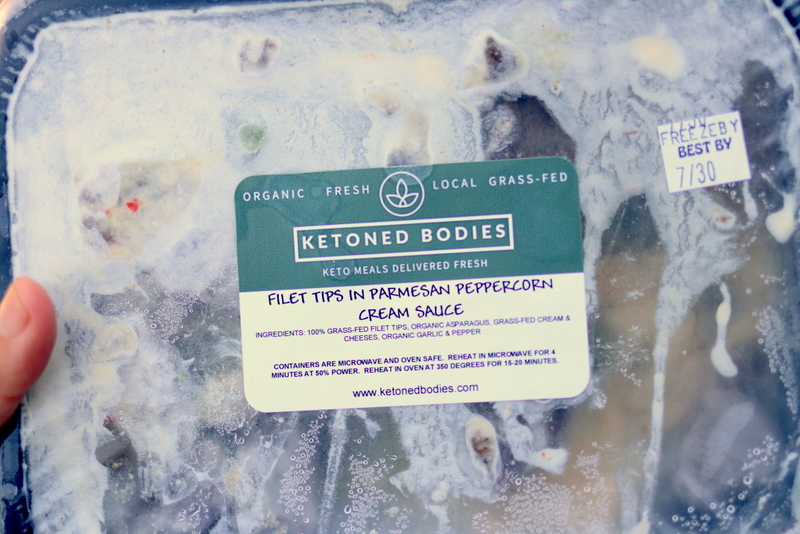 Yep! Pick your jaw off the ground! It is happening! Even I love to cook healthy keto meals, but there are times when I am traveling for work and I love the idea that Craig can grab some of these tasty meals out of the freezer for easy keto dinners and not have to sacrifice quality of ingredients. I also want to spend more time outside in nature riding my bike and kayaking so these are awesome to come home to! I also adore the fact that they are delivered right to your front door (you all know I despise sitting in my car and going to the store!). Note: there are a couple items we don't recommend for clients. We avoid the ones with parsnips or casava flour tortillas. But he is soon adding some of my most popular recipes to his line!
I look at this as I do a restaurant meal delivered. I pay $12 for a burger where I have to ditch the bun and not have a side dish I can eat. With this you get the top quality grass fed organic ingredients and it's delivered to your door! And you don't have to worry did they dust it in flour or cook it in vegetable oils.
CLICK HERE to check out all the tasty meal options! 
The owner of Ketoned Bodies will also do CUSTOM orders for you! So if you have some favorite keto meals and have specific dietary restrictions, Ketoned Bodies will accommodate your needs! 

TESTIMONY OF THE DAY
"I just want to thank you so much for changing my life. Ever since my freshman year in high school , I struggled with weight and self confidence. Going into my junior year I was taking a medicine (acutane substitute) that was spiking my cholesterol and my doctor recommended a change in diet and exercise to keep my cholesterol under control. Later that week I read about the keto diet in a health magazine and decided to some research. I found your book and was amazed by what their was to offer compared to other lifestyles.
I started the diet in Mid September of my Junior year weighing 198lbs. By the end of my Junior year (late May) I weighed 154lbs and went from a size 36 to a size 31! I have received so many compliments from people and many are shocked when I show them this photo. I have gained so much confidence and learned so much about myself.
Along with losing weight, I was able to show character development in a short film that's going to put on Amazon Video Direct ( Sight Resolution, August 25
). I've begun working out more to gain muscle and burn fat and I can't wait for the future! Thank you again so much for changing my life along with so many others! Have an amazing day and may your family be blessed with love and kindness!! Sincerely, Zach"
Get started on your path to Healthy Healing today! Click HERE to get started!