Testimony of the Day
Hi Maria! I'm Alexis. Military wife, mother of a six year old boy, and 3 year old girl. My husband is deployed right now. This all started after Christmas of 2010.
I was horrified to see a picture of myself during the holidays looking like a blob. This particular holiday I had put on at least 10lbs. 10 LBS! over the course of 2 weeks. I had told myself after having my daughter the year before, and even after having my son in '08 (I was 301 when I went into the hospital to have him), that I was going to be what I should be, what I deserve to be, for the children, for my husband, for myself. Everything ended up being a constant struggle of starvation and binge eating that was getting me nowhere fast. I've always been huge. I can remember at the beginning of middle school tipping the scales at 200. But, that picture was it for me. No more.
I started out with weight watchers. People lose weight on this program, right? I was losing some weight but just not as quickly as I had hoped to. I ran across a company that has some pretty great products with people having amazing results! After seeing what the distributors of these items was telling people to eat, it appeared to me that they were starving themselves to get the results so quickly. I still bought into the company, but applied my own ways of eating. Healthy Whole Grains with lots of fruits and veggies along with all fat free items! That year in 8 months I lost 50 lbs. Not bad right? But I always craved, always longed for cake, chocolate, potato chips! I fell right back in to my old patterns and put on 30 lbs 🙁
I had pains. Carpel tunnel mostly. I swore my bed was made out of rocks and cursed the day I bought the stupid thing. I woke up every morning feeling like I had been beaten. Then came (what I swear was gall bladder pain) acid reflex, It just wasn't coming up, it was sitting there burning in my stomach area? Oh, I call it the great pain… for hours I would sit and cry, sometimes it would bring me to the point of vomiting. I was prescribed one of those pain go away quickly meds. It worked, but I hated being on meds for the pain.
My mother introduced me to the book, Wheat Belly. With reading the book she went in for testing and found out she in fact was allergic to wheat along with an array of other things. I never went in for the testing but after seeing how she lost weight and her sending me the book, I read it. I actually cursed up a storm the whole time I read this book! I KNEW THE FOOD WE ATE WAS HORRIBLE FOR US! Anyway, through being a part of the WB community, I found you! You are so inspiring. The first book I purchased was The Art of Healthy Eating KIDS cookbook. They are the ones I really want to help from falling into these vicious ways. I just recently bought the Healthy Metabolism book which I am so EXCITED about. I'm reading away. But just by doing the little bit that I have I'm down to 215 at the moment. Started out around 280 Feb 2011 around 250 in March of this year. My arm pains are still diminishing, I love my bed and can not wait to sleep in it. Oh, and the great pain is gone, no meds. I know I'm just beginning my journey and my family's journey. I do have a long way to go. More bad habits I need to drop and healthy ones to gain (MORE EXERCISE), but I thought I would share. Thank you! -Alexis
For the Love of Tall Fall Boots
I used to be so envious of girls in their cut tall fall boots. I always had to get the short ones because I couldn't zip them up past my calves. But once I learned that I couldn't just run off all the carbohydrates I was eating, I started adding in supplements to help lower those nasty cravings and finally found peace with my desire for starch and started eating the "heathified" way and I now LOVE fall boots! Craig probably doesn't love my addiction! lol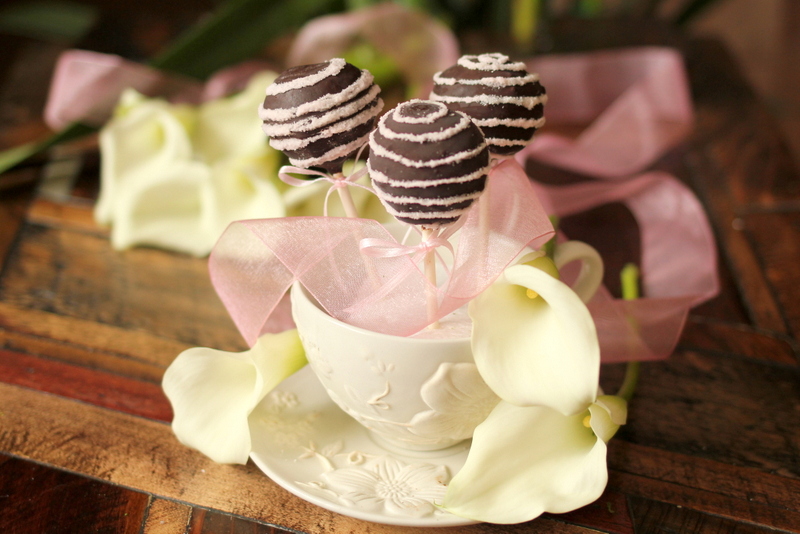 How it all happens
When my dog, Teva, started losing her hair in patches, the first thing my veterinarian asked me was, "What are you feeding her?" YES! What a good question! But you know what? I have never been asked this question at the doctor. Not once. Not even when I was a teenager suffering from IBS (Irritable Bowel Syndrome). I was just given a prescription. Nothing frustrates me more than being treated for my symptoms and not the cause. If you want to start treating the cause and not the symptoms THIS book is for you! Let's start with how it weight gain and inflammation happens, starting with our mouth:
Sure, there are people who can eat sweet potatoes and quinoa and not be over weight, BUT this doesn't mean they are healthy. I have had a handful of clients who were female, 115 pounds and had very high blood sugar levels and had to be put on insulin. Not only should diabetics and people who want to lose weight limit carbohydrate intake, everyone should. We are all, in an evolutionary sense, predisposed to becoming diabetic. So I want to step you through how fat is stored, but more importantly this is how we become at risk for diabetes and heart disease:
1) After you eat excess carbohydrates, blood glucose stays higher longer because the glucose can't make it into the cells of the muscles. This toxic level of glucose is like tar in the bloodstream clogging arteries, binding with proteins to form damaging AGEs (Advanced Glycated End-products) and causing inflammation. This high level of glucose causes triglycerides to go up, increasing your risk for heart disease.
2) Starch and sugar gets stored as fat (remember starch is just glucose molecules hooked together in a long chain; the digestive track breaks it down into glucose… so a sugary and a starch diet are the same thing!). Since the muscle cells aren't getting glycogen (because they basically have a crust over the cells and are considered "resistant"), and since insulin stops the production of the fat-burning enzyme lipase, now you can't even burn STORED fat! So workout all you want, if you continue to eat oatmeal before your workouts, you will never be a fat-burner, you will remain a sugar-burner and you continue to get fatter until eventually those fat cells become resistant too.
3) If that isn't bad enough, I have more bad news…Insulin levels continue to stay high longer because the pancreas mistakenly believes "if a little is not working, more is better." NOT GOOD. Insulin is very toxic at high levels, causing cellular damage, cancers, plaque build-up in the arteries (which is why diabetics have so much heart disease) as well as many other inflammation issues such as nerve damage and pain in the extremities. Starch and sugar destroys nerve tissue, causing tingling and retinopathy, which causes you to lose your eyesight.
4) Sorry, but I have more bad news…Our cells become so damaged after a life of cereal and skim milk for breakfast that not only does insulin resistance block glucose from entering muscle cells; the crust we have formed over our cells also blocks amino acids from entering. Amino acids are the building blocks for our muscles that are found in protein. So now you can't even maintain your muscles. And if that isn't bad enough, our muscles become cannibals because your body think there's not enough stored sugar in the cells, so they send signals to start to consume valuable muscles to make more glucose (sugar)! You get fatter and you lose muscle.
5) Instead of feeling energetic after you eat, you are tired, and you crave more carbohydrates and since you have less muscle, exercise is getting too darn difficult, and the sad cycle continues.
6) But there is even more bad news… thyroid disorders also happen too. When your liver becomes insulin resistant, it can't convert thyroid hormone T4 into the T3, so you get those unexplained "thyroid problems", which continue to lower your energy and metabolism.
The good news is you are in control! You can stop this from happening!
First cut out carbohydrates! Make fresh or fermented vegetables the source of your carbohydrates. Count your protein too. Too much protein turns into sugar (via "gluconeogenesis"). Some clients need to stick to 60g of protein daily.
Second, exercise has a huge impact on improving insulin sensitivity since muscles burn your stored glycogen as fuel during and after your workout.
[ordered_list]
Muscles that have been exercised desperately want that glucose inside and will "up regulate" insulin receptors to speed the process along. It helps type 2 diabetics regain insulin sensitivity.
Interval Training is my favorite for lowering the insulin response. It is a combination of strength training and cardio.

Adding muscle helps to lower the insulin response when you do consume carbohydrates.
Essential amino acids and vital nutrients have access to the cells when insulin sensitivity is high.

Which helps further by building muscles.
[/ordered_list]
Get your "before" photo ready, because in a month, you will shocked at the difference in your body.
HELPFUL TIP: A recipe like this would be a great treat to have on an "Over Feeding Day" (if you are not dairy sensitive) to help with T3 conversion of the thyroid. An "Over Feeding Day" isn't a full-blown cheat day, it is a high calorie day with a bit more carbohydrates. Preferably you would do strength training before this meal. 
This is NOT a Pure Protein and Fat dessert.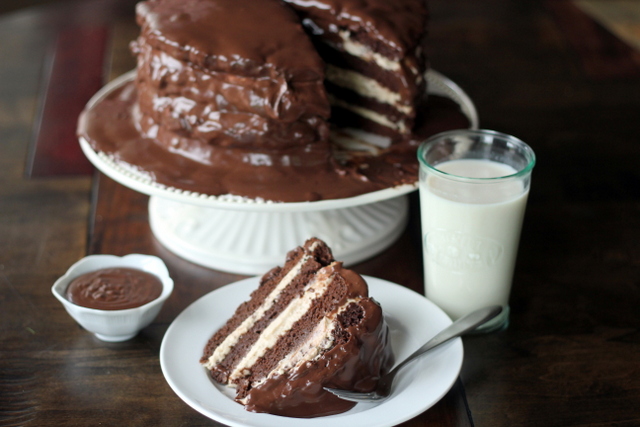 Milk Chocolate Ganache Cake
Ingredients
CAKE:
4 cups blanched almond flour
½ cup unsweetened cocoa powder
1 tsp baking soda
½ tsp Celtic sea salt
5 eggs
1 cup unsweetened almond milk
1 cup Swerve
1 tsp stevia glycerite
1 TBS vanilla extract
BROWN BUTTER FILLING:
1 cup butter
1 (8 oz) package mascarpone or cream cheese
½ cup unsweetened almond milk
¼ cup Swerve
1 tsp stevia glycerite
MILK CHOCOLATE GANACHE:
3 oz unsweetened baking chocolate
1 cup heavy cream
½ cup Swerve
1 tsp stevia glycerite
Instructions
Preheat the oven to 350°F.
Grease two 9-inch cake pan, line with parchement paper and grease paper for easy removal from pan.
In a large bowl, combine the almond flour, cocoa powder, salt, and baking soda. In a medium bowl, combine almond milk, eggs, natural sweeteners and vanilla extract.
Stir the wet ingredients into the almond flour mixture until thoroughly combined. Scoop the batter into the prepared cake pan.
Bake for 35 to 40 minutes, until a toothpick inserted into the center of the cake comes out clean.
Let the cake cool in the pan for 1 hour.
To make the Filling: place the butter in a saucepan and heat on high until the butter sizzles and you can see lots of brown (not black) flecks.
Remove from heat and add the mascarpone or cream cheese, almond milk and natural sweetener.
Stir until very smooth. Set aside to cool. This will thicken overnight.
To make the Ganache: In a double boiler, place the chocolate, cream and natural sweeteners. Stirring constantly over low heat or the chocolate will separate. Once the chocolate is totally melted, remove from heat and transfer to a cool glass bowl (or the chocolate might separate). Set aside.
To ASSEMBLE: Carefully slice each cake evenly into 2, so you have more layers.
Place one layer of the cake on a beautiful plate.
Top the cake with filling. Place another layer of the cake on top of the filling and repeat until you have a clean piece of cake on the top.
Spread the ganache over the cake.
Cool in the fridge for a few hours or overnight.
Notes
NUTRITIONAL COMPARISON (per serving)
Traditional Chocolate Cake = 363 calories, 23g fat, 6g protein, 36.5g carbs, 1.2g fiber
"Healthified" Cake = 252 calories, 22.3g fat, 7g protein, 6g carbs, 3g fiber (79% fat, 11% protein, 9% carbs)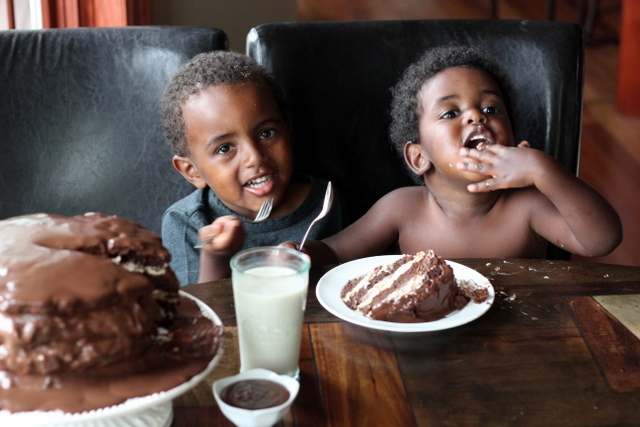 If you would like to help out a small family, rather than large business, I am happy to announce that you can now get my books as a high quality ebook that works on any platform. This is an ebook format that works on any computer or mobile device. It is a beautiful pdf that has all the full color pages and layouts as the printed books with click-able table of contents and searching capabilities. This is extremely useful when trying to find a recipe. These books are much higher quality than the ebook platforms (kindle, apple). Plus, most of the profits don't go to Amazon or apple! Just go here to get your copy! Click HERE or select "My Books" above to get your copy now!